EyeSpyFX is pleased to announce the Ulster Rugby Autograph Book.
This is our second Autograph Application for the iPhone & iPod Touch,
and is a great little application for any fans of the Ulster Rugby team.
The Autograph application that has been dubbed an "Appograph" is shaping up to be a wonderful little application.
Easy to use, nice to look at and great user experience – look out for more Autograph Books from EyeSpyFX for your favourite teams.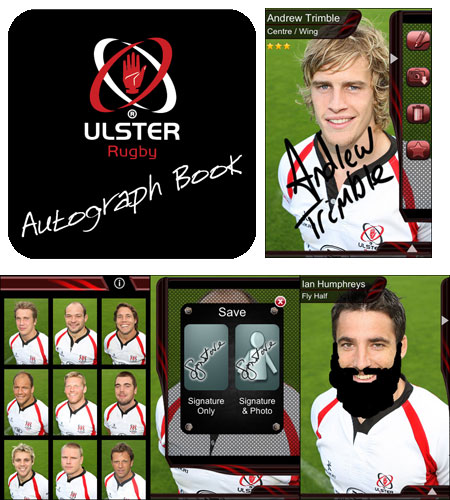 Appographs are developed by EyeSpyFX in collaboration with Philip Wilson from Matchmedia (Internetsense)