Monthly Archives:
November 2010
EyeSpyFX is plea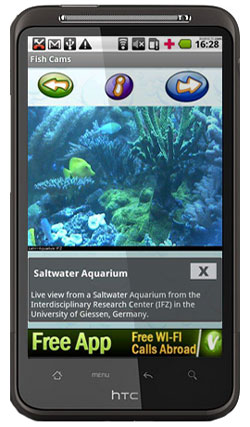 sed to announce that we have "launched" our first FREE app.
Fish Cams is an ad sponsored app and it is available now form the Android Market – worldwide
Fish Cams features 6 rather brilliant web cams looking at aquarium's. One aquarium is rather large featuring dolphins another is an unusual salt water aquarium.
The really great thing is its free (please click the adverts) and there is nothing fishy about that.