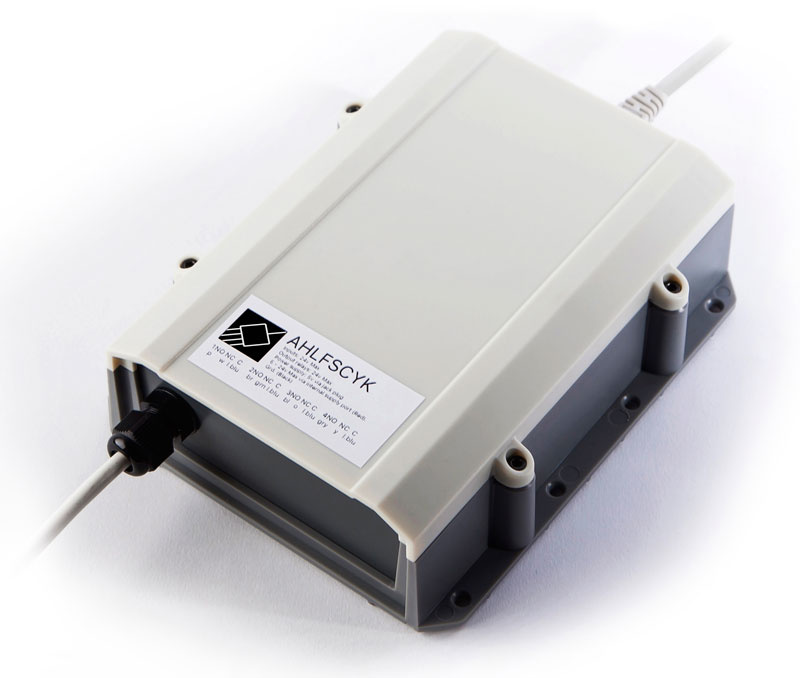 IO Device
IPIO is a cloud based I/O device. It is designed for arming and disarming monitored video alarms and or opening gates. It can be used to replace a keypad. The IPIO device is robust and can be wall or table mounted.
End user Apps
IPIO Android and iOS mobile apps can support many IPIO sites. We have some customers with 100's of sites, other with 10's and for those with just one site the app auto configures to skip the site selection page (left). There are two levels of user, Manager and Guest.
Once you have entered a site in the app you can arm all – to secure the premises entirely or simply arm a zone (centre). All buttons can be renamed or removed from the app interface.
A full log of events available to Managers provides a full evidence trace of who arms or disarms and when (right).
Monitoring Centre Portal
For monitoring centres there is a web portal where all IPIO units can be monitored and managed.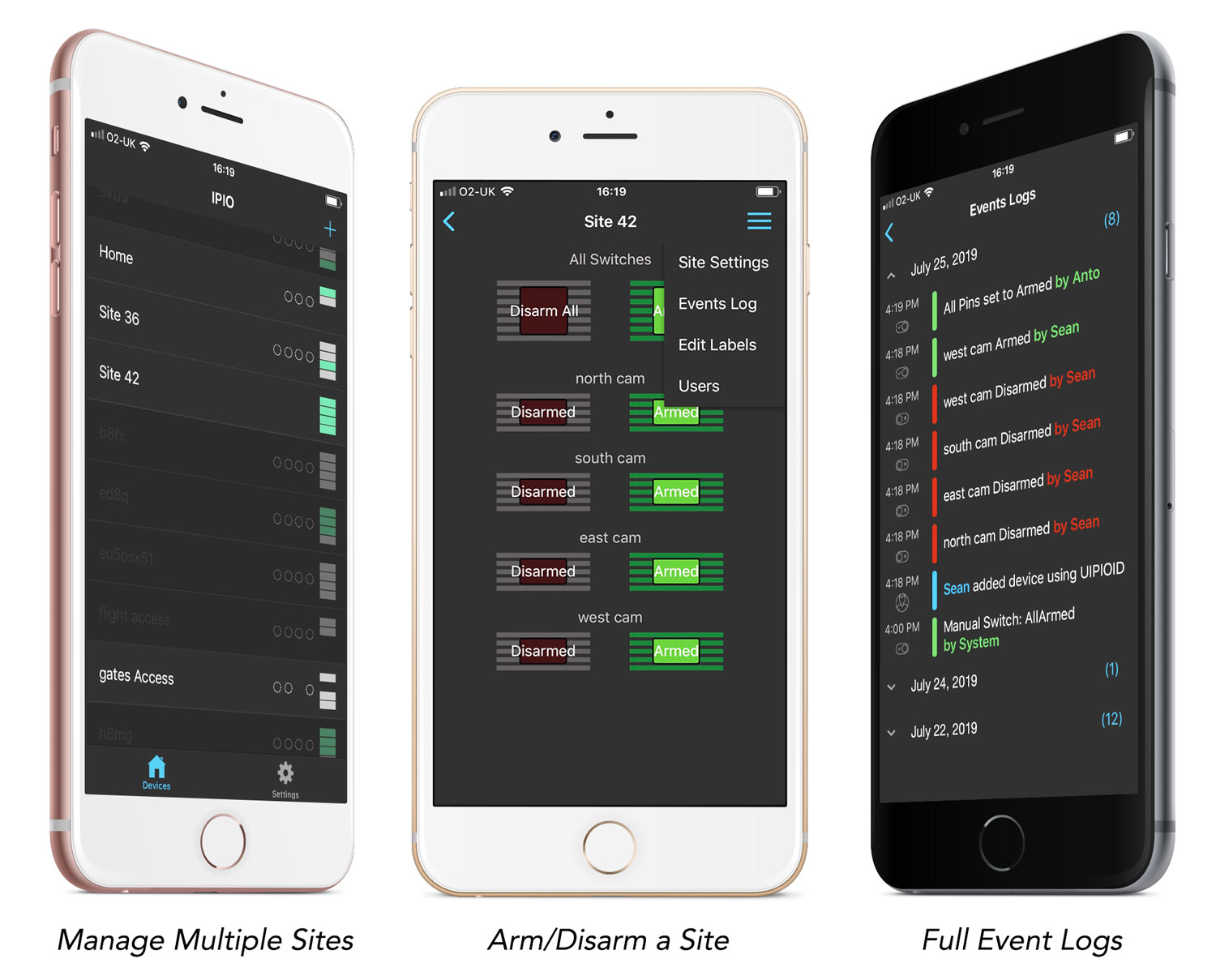 Find out more here: https://www.eyespyfx.com/ipio.html